Prices
Our prices are dependent on the type of inventory you require and the size and furnishing of the property. A property's hallways, kitchen, main reception and principal bathrooms or WCs are included in the prices stated below. Any second receptions, dining rooms, studies, en suite bathrooms, utility rooms, garages or gardens are charged as extra rooms.
For more detail on each of our services and to find out which one is appropriate for your needs, check our
services page
. If you are in any doubt, please contact us with the details of what you require for a personalised quote.
To make a booking, call now on 07530 210608 or email info@TCinventories.co.uk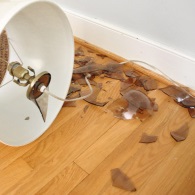 "The inventory supplied by TCinventories was invaluable when we needed to deduct from our tenant's deposit"
Stephen Watts
Independent Landlord